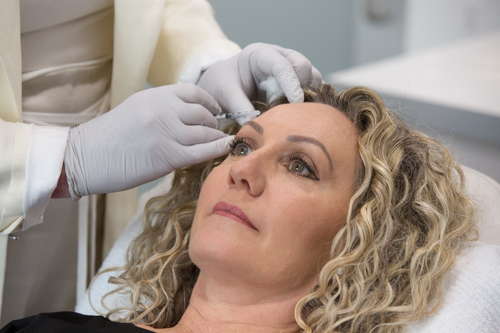 Wrinkles or expression lines occur when we smile, frown, squint or raise our eyebrows. As we age the lines often increase in number, size and depth as a result of sun damage, smoking, loss of volume and the repeated or overuse of muscles.
For more than 20 years, men and women worldwide have turned to wrinkle relaxers to visibly improve their appearance through reducing lines, giving a more open eyed and less tired look, correcting facial asymmetry and uneven or gummy smiles or changing the contour of the face and facial slimming.
Wrinkle relaxers are also used to reduce under arm and facial sweating.
What can I expect at the appointment?
admin
2022-03-19T06:15:07+00:00
After checking your medical history to determine suitability for treatment a series of photos will be taken.
The injections are made with a very fine 32 gauge insulin needle. Dr Craig applies ice prior to the injection site or if preferred local anaesthetic gel can be applied 45 minutes before the procedure making the treatment quite comfortable.
The injections only take a few minutes to complete.
Wrinkle and muscle relaxers can be used to treat the following areas:
---
---
---
---
---
---
---
---
---
---
---