EmCyte PRP can harness and enhance the body's healing mechanisms and stimulate your own tissue regeneration. The treatment uses your own blood resulting in a safe and natural result with no significant side effects. It is used to
reduce fine lines and wrinkles (crow's feet, lip lines and smile lines)

reduce under eye lines and skin laxity

improve skin clarity and even out skin tones to give you a younger, refreshed appearance

Rejuvenation of neck and decolletage

repair tissue in orthopedics, reconstructive surgery and wound care.
A sample of your blood is spun to separate out the red blood cells and then concentrate the platelet rich plasma containing growth factors. The growth factors stimulate collagen production, wound healing, vascular regeneration, connective tissue regeneration and bone mineralization.
EmCyte is designed to produce high quality outcomes, is a hygienically sealed system and has been recorded as achieving one of the purest, most concentrated samples of any PRP system with the lowest levels of red blood cells and highest platelet levels (5-9 times blood levels) which greatly improves the results.
3 treatments over 6-12 weeks (If good quality skin may only require 1 treatment)

Maintenance – 1 every 6 – 12 months
2-7 days of swelling and possible bruising
Full Face – $820 per treatment of 7ml and 1 LED (save $115)

Package of 3 full face treatments and 3 LED $2400 (save $405)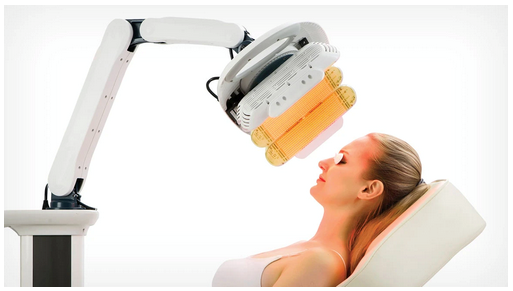 The Healite II is a Low-Level Light Therapy (LLLT) which uses therapeutic incident light to photomodulate cellular function. It is low level but very effective and penetrates 8cm through bone and soft tissue. It is shown to reduce inflammation locally and throughout the body. So, what does this mean for you?
LED treatment improves
scar repair

wound healing

muscle and joint pain

muscle spasms

acne inflammation (yellow light) and sterilizes infected lesions (blue light)
By reducing the inflammatory reaction one treatment eliminated severe itch for one client, she was very happy!
It is ideal to have a series of 6 prior to fractional RF and skin needling to prepare the skin to get the best outcomes.
Introductory offer
6 treatments for $270 over 3 to 6 weeks.
(Full price is $60 for 1, $320 for 6).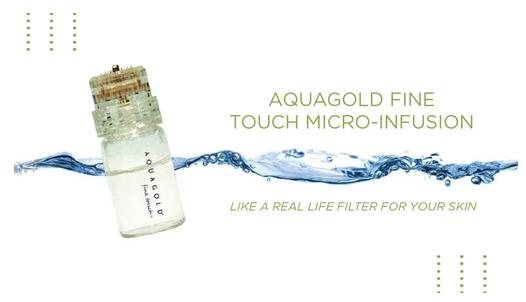 AquaGold is a micro needling treatment which uses tiny 24 carat gold needles to deliver custom cocktail solutions just into the skin.
Each solution is personalised for you and can contain a selection of Botox, hyaluronic acid (dermal fillers) and mesoestetic solutions to address your specific skin needs. The results can be apparent after a few days and peak at around 7 days. For best outcomes it is best to have a treatment every month as the results is cumulative. It is also excellent before a special event as it results in a glowing skin with reduced pore size and fine lines.
No facial or serum comes close to the results you can expect with AquaGold!
This treatment targets fine lines and wrinkles, pigmentation, acne, acne scarring, facial sweating, refines pores, boosts hydration and luminosity to give your skin a glow!
AquaGold Fine Touch Medical Cocktail – contains Botox, skin booster hyaluronic acid and mesotherapy solutions specific for your skin condition plus LED $780

Aquagold Glow – containing Botox and mesotherapy solution plus LED $650

Aquagold Hydrating – containing Skin booster hyaluronic acid and mesotherapy solutions plus LED – $610