Muscle relaxer can be used to even out and improve a smile by lowering the upper lip or changing the muscle pull around the mouth.
Case 1: Gummy Smile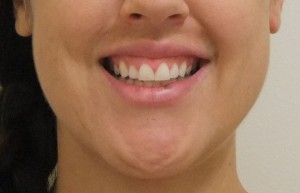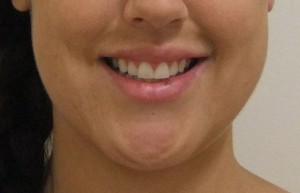 If you are not happy with having a "gummy" smile there is a very simple solution. A very small amount of a muscle/ wrinkle relaxer will lower the top lip so that the gum is not exposed when you smile. If we have not treated you before for this, we always start with a very low dose and assess the result in two weeks adding extra treatment if the desired result is not achieved. It is always better to go slowly until we know how you respond and we have established the correct dose for you.
Case 2 and 3: Smile Correction
Case 2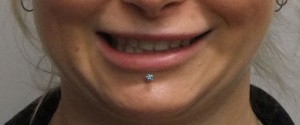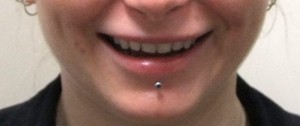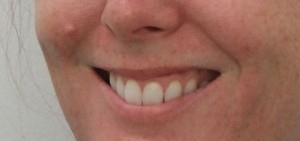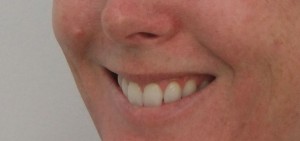 Smiles are not always even and can distress some people. Muscle relaxer injections can be used to correct an uneven smile as seen in these photos. In Case 2 after treatment the lower lip is straighter with smiling as the muscle pulling the lower lip down has been weakened on the right. In Case 3 after treatment the upper lip is straight rather than pulling up on the left and exposing the gum.