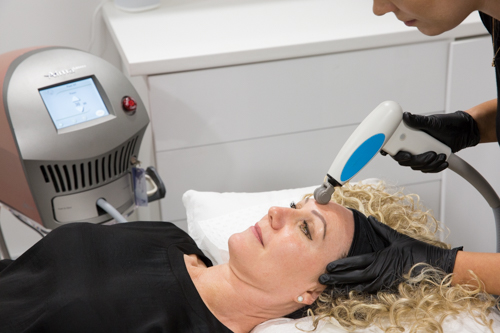 The Alma PixelRF fractional radio frequency treatment is a safe and effective way of addressing the signs of ageing without the risks and downtime of laser resurfacing. Pixel Perfect works by creating thousands of microscopic perforations, but the skin around each of these perforations remains intact. This allows your skin to heal rapidly.
The PixelRF is highly effective on all skin types (Fitzpatrick I-IV) and treatments can be administered year-round with no seasonal restrictions.
What do I need to do before having Fractional RF Ablative?
admin
2022-03-19T08:20:47+00:00
It is recommended to have 6 x LED treatments to strengthen the skin before the fractional treatment commencing 3 weeks prior
Tyrosinase Inhibitor applied daily for 4 weeks prior
Cease Vitamin A containing products for 3 days prior to treatment.
Avoid sun exposure 2 week prior to treatment
Photos Courtesy: Dr. Kun-Hsing Chiu