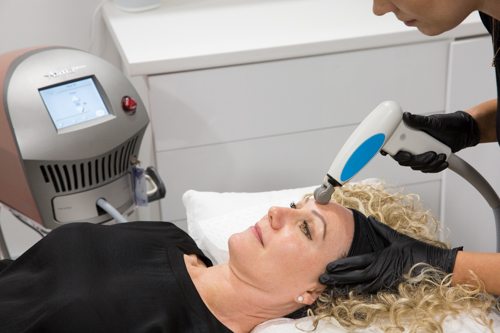 Radio Frequency skin tightening is a comfortable way to tone and tighten your skin.
This revolutionary non-invasive radio frequency treatment uses controlled heat therapy to smooth, tighten and re-contour your skin, giving you a firmer, smoother and rejuvenated.
You will see improvements after just a few treatments and notice major improvement after 6-8 sessions. Skin tightening and body contouring continues for up to 6 months after treatments conclude.
This treatment is perfect before a special event and can be combined with other treatments to give your skin a red-carpet glow.
What are the contra-indications for Radio Frequency?
admin
2022-03-19T08:51:04+00:00
Pregnancy
Breast feeding
Implanted metal or electronic devices (pacemakers)
Current inflammation or infection
Heart disease
Immunosuppressed