Restore your youthful appearance and put an end to the lipstick bleed.
Maintaining some volume in the lips with a soft smooth natural border allows you to wear lipstick if you choose to.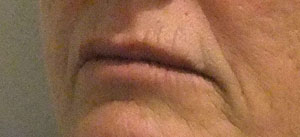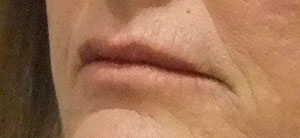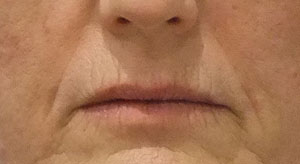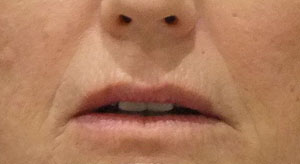 Lip lines or smokers lines result from loss of volume in the lips and loss of the support tissue around the mouth.
A very natural and visually appealing result can be achieved by the new generation of fillers without causing a "beak" or "trout pout" as the lines can be lessened without creating much volume. Many people want their lips to remain the same whilst reducing or eliminating the surrounding lines.
The result seen here was with one treatment. Another treatment would further lessen the lines without losing the natural look.
We offer a local anaesthetic block or topical numbing gel so that the procedure is very comfortable.