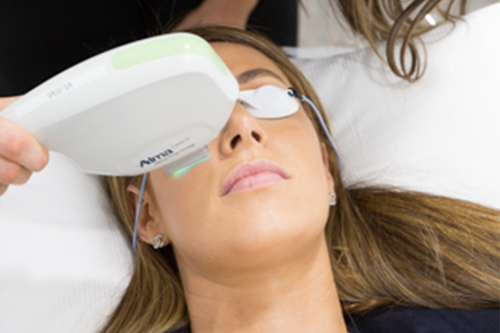 IPL Photo Rejuvenation allows you to treat the full face, resulting in a more aesthetically pleasing appearance. Photo rejuvenation is safe for application on the face, neck, décolletage, hands, arms, legs and back. Simultaneous contact cooling, introduced with Alma Laser's Harmony Lite, prevents burns and allows for more comfortable treatment. The specialised applicator allows you to treat large areas in less time than before.
Evens out skin colour for a youthful, rejuvenated look
Effectively treats vascular and pigmented imperfections
Offers exceptional patient satisfaction
Continuous movement option of treatment allows treatment of heavily pigmented areas, such as forearms and is a very comfortable form of IPL
What do I need to do before having IPL Skin Repair?
admin
2022-03-19T07:17:14+00:00
Avoid sun exposure a month prior to your treatment
Cease application of fake tan 2 weeks prior to treatment
Cease Vitamin A containing products for 3 days prior to treatment.
Arrange care for minors as treatment is not suitable for children to be present in the room
Areas IPL targets:
Acne
Birthmarks
Stretchmarks
Liver or age spots
Broken blood vessels
Brown spots, also called liver or age spots
Dark spots from hormonal changes
Discoloured skin
Fine wrinkles
Redness from rosacea
Scars
Spider veins
Unwanted hair (see IPL Hair Removal)
| Treatment area | Price | Time |
| --- | --- | --- |
| Cheeks & Nose | $180 | 30 |
| Face, Neck & Decolletage | $450 | 90 |
| Full Face | $280 | 30 |
| Lower Legs | $350 | 60 |
| Various Areas 0-10 | $90 | 30 |
| Various Areas 11-25 | $120 | 60 |
Therapists at Natural Looks are fully qualified and highly experienced IPL safety officers. Prior to treatment we provide you with a comprehensive consultation, so that you can make an informed decision.