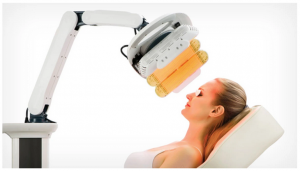 The Healite II is a Low-Level Light Therapy (LLLT) which uses therapeutic incident light to photomodulate cellular function. It is shown to reduce inflammation locally and throughout the body. This treatment complements any of our skin treatments and can be used in combination with some immediately post-treatment.
LED treatment improves:
scar repair
wound healing
muscle and joint pain
arthritis
muscle spasms
hair regrowth
acne inflammation (yellow light) and sterilizes infected lesions (blue light)
skin rejuvenation
It is ideal to have a series of 6 treatments prior to fractional RF and skin needling to prepare the skin to get the best outcomes.
LED light Therapy 30 minutes $80
A relaxing treatment using light therapy to promote healing and skin rejuvenation. This treatment also includes hand and arm massage.
Add on specialised mask 20minutes $35
Course of LED buy 3 get your 4th for free.