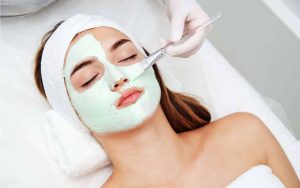 dermamelan® is the depigmenting method that provides an intensive corrective action on skin hyperpigmentation while regulating melanin overproduction in melanocytes, inhibiting and controlling reappearance of new spots. It acts at two levels, corrective and regulatory, achieving a short and long-term result to maintain hyperpigmentation under control.
What does dermamelan® involve?
The treatment consists of an initial consultation that involves applying the dermamelan® treatment mask which is then left on for 8-10 hours. You will be sent home with a take-home kit to use for the next 2-3 months.