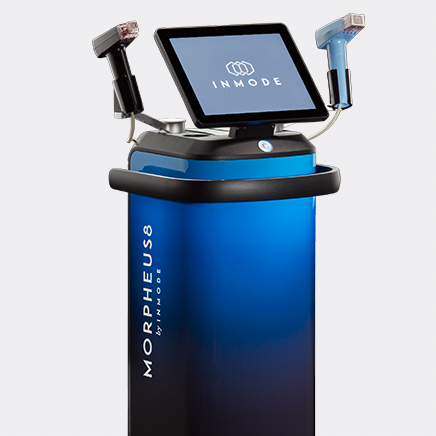 Morpheus8 is the latest fractional radiofrequency device in the cosmetic and skincare industry and is providing outcomes not achieved before with a single device. 
It is the first device to treat multiple layers in a single treatment using insulated (gold coated) titanium microneedles that emit radiofrequency energy from the last 0.5mm of the needles. This allows for higher temperatures to be achieved in the deeper layers providing better results, whilst protecting the skin. 
We are so delighted to have this tool at our disposal as we now have something to offer our clients who are unhappy with their jowls, nasolabial folds, marionette lines, crow's feet and saggy necks who would like an alternative to muscle relaxers, dermal fillers and superficial facial treatments. Morpheus8 provides an alternative to having a facelift, although for some clients, a facelift may still be the best option.  
Is Morpheus8 right for me?
admin
2023-04-30T02:07:09+00:00
Ideal candidates for treatments with the advanced Morpheus8 RF micro needling system typically want to reduce loose, sagging skin on the face, neck, and body, but want to avoid plastic surgery. This effective nonsurgical option is also suitable for patients who are beginning to notice discoloration, smile lines, age spots, and other skin flaws. Morpheus8 might be the ideal treatment if you want to: 
Firm and tighten skin

 

Reduce sagging jowls and/or a "turkey neck"

 
Improve skin texture, tone, and pigment

 

Treat skin irregularities such as discoloration and blood vessels

 

Minimize the appearance of age spots and sun damage.

 

Improve acne scars, stretch marks, and other irregularities.

 

Rejuvenate skin for a younger, healthier appearance.

 
Even younger patients who are noticing fine lines and wrinkles can be great candidates for Morpheus8.  
Those with more severe skin sagging, lines, and wrinkles might be better candidates for surgical procedures. 
 Not suitable in pregnancy and breastfeeding.