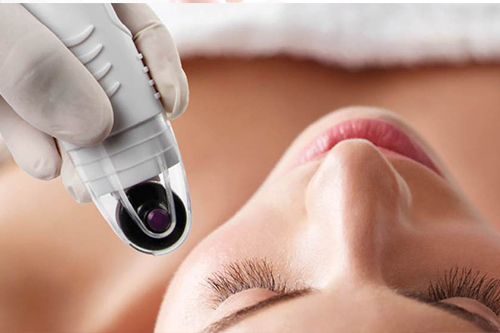 Dermafrac is a safe, effective, and comfortable treatment which is ideal for the busy person who wants results with no the downtime!
The treatment begins with microdermabrasion followed by the infusion of customised mesotherapy solutions administered by a unique vacuum assisted micro-needling device. A combination of infused active serums and superficial micro-needling provides good results for several skin conditions whilst rejuvenating the skin.
How does Dermafrac work?
admin
2022-03-19T05:53:18+00:00
The precision controlled Dermafrac hand piece uses a vacuum to pull the skin into contact with hundreds of micro-needles. The micro-needles create pathways for the infusion of targeted serums by penetrating the epidermis, staying above capillaries and nerve endings, ensuring no bleeding or pain.
The treatment is designed to improve the overall appearance of your skin and results in optimal absorption of the serum, stimulating a positive natural healing response by the body which increases collagen production and fibroblast activity.
Your treatment will be individualised by our therapist selecting a Dermafrac serum to target your specific needs. The serums used are: –
Anti-Aging Serum – A super cocktail of peptides that has the potential to stimulate collagen and fibroblast production and relax the muscles in a subtle, natural way.
Hydration Serum –This serum contains hyaluronic acid which results in intense hydration. It is a patented formulation which uses HylaSponge technology and can result in sustained hydration of the skin.
Lightening Serum –Ideal for reducing pigmentation. Kojic Acid is a natural and effective lightening agent shown to even out pigment.
Vitamin C – This serum targets free radicals that can damage your skin. As well as reducing oxidative stress on the skin, Vitamin C stabilizes the collagen molecule and stimulates collagen mRNA activity in the fibroblasts resulting in increased collagen production.
Vitamin C is important in the skin where intracellular levels of vitamin C are higher than the levels in our blood. These levels reduce with aging and photodamage (sun exposure).
Clarify – For people who suffer from acne, white heads and blackheads. This solution combines the properties of salicylic acid and lactic acid to open clogged pores, reduce bacteria within the pores and reduce congestion and acne breakouts.